Our core strengths are in residential, commercial development and construction.
PCD's fully integrated team is involved in all real estate services.  Our founding member, Jonathan Stein, has been developing real estate for more than 25 years in the northeastern US.  He leads a team of highly qualified professionals that possess the necessary expertise and experience to undertake and the development of some of the most complex real estate deals in the region.  To date, our team has overseen the design, development, and construction of over 10,000 residential units and hundreds of thousands of square feet of commercial development in the greater New York City area and beyond.  Our current holdings include developments in New Jersey, New York, Connecticut, and Pennsylvania.
Our depth of insight, experience and expertise provides PCD with a competitive advantage in identifying both on-and off-market transactions.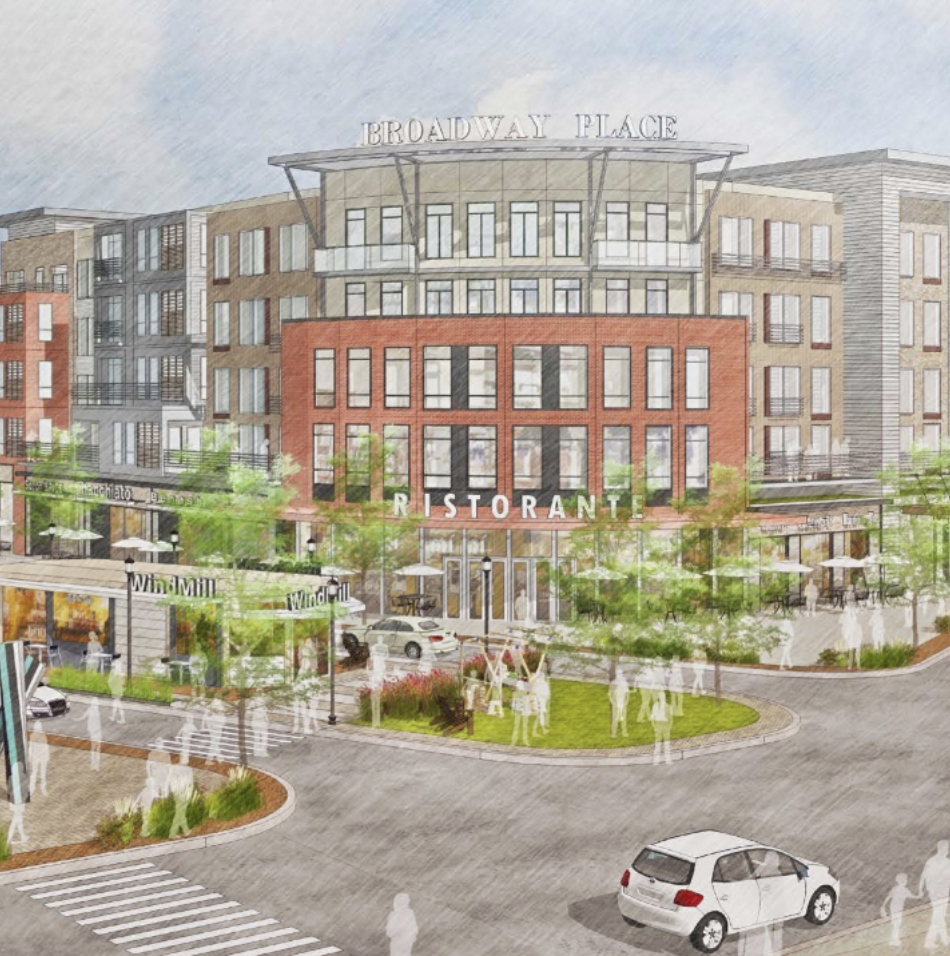 PCD Capital, LLC is the parent company in the PCD family.  In addition to being the Managing Member of PCD Development, PCD Capital has investments in a variety of real estate assets and development sites.  It is also the owner of Diversified Realty Advisors, LLC and CEO Suites, Inc.  Jonathan Stein is the Founding and Managing Member of PCD Capital, LLC and its subsidiaries and affiliates.
Jon began his real estate career in 1991 as a real estate attorney where his practice concentrated in loan workouts, real estate acquisitions and real estate financing. In 1994, Jon joined start-up real estate development firm Roseland Property Company, where he quickly became an Operating Partner and ultimately promoted the growth of Roseland communities stretching from Virginia to Massachusetts. Over his fifteen-year career at Roseland, Jon's responsibilities included asset acquisition, due diligence, financing, design coordination, land use approvals/entitlements and sales.  Since leaving Roseland in 2008, Jon has dedicated his time and expertise to establishing and growing the PCD family.
In all, Jon has developed several thousand residential units and hundreds of thousands of square feet of commercial space, including three of the transformative redevelopment projects in Morristown, New Jersey: Epstein's on the "Green," the Vail Mansion redevelopment and the Lafayette Train Station redevelopment. His flagship development includes the former General Motors Auto Assembly Plant in Sleepy Hollow, New York, a 100-acre redevelopment site on the Hudson River in Sleepy Hollow, Westchester County, New York. Other notable developments included Port Imperial on New Jersey's Gold Coast and the Broadway Arts Redevelopment Area in Long Branch, NJ.  He holds a BA Degree from Rutgers College, Rutgers University and a JD from Rutgers School of Law.
Stuart Green serves as the COO of the PCD family of companies. He oversees finance, operations and human resources and is responsible for growing the company and expanding the portfolio. Stuart has over thirty years of real estate experience, specializing in complex acquisitions, financing, operations and equity partnerships. Prior to joining PCD Development, Stuart was COO at Bronstein Properties, CIO at Denholtz Associates and a mortgaged-backed professional at Ladder Capital, Daiwa Securities and Prudential Securities. Stuart has a BS from Rensselaer Polytechnic Institute in Management with a concentration in computer systems.
Daren Milne is the Executive Vice President of Construction at PCD Development. He has over 30 years of experience in the construction industry, spanning multiple disciplines including residential, hospitality, industrial, institutional, high-rise and mixed-use. Daren's career began in managing large unionized workforces for a concrete superstructure contractor and has progressed through today in his role as an executive manager in charge of the overall daily construction activities at PCD Development. Daren studied Construction Management at NJIT and has extensive experience in ground up construction with a thorough understanding of the complete construction cycle.
Amy is the Vice President of Design for PCD Development. Amy has extensive experience designing and furnishing multifamily and for-sale communities, including common area amenities and model units. Her modern yet elegant taste adds dimension to our projects that elevates them in both comfort and style, creating spaces that people are excited to call their home. Amy has a Bachelor of Arts in Advertising and Marketing Communications from The Fashion Institute of Technology.
Julia is the Project Manager at PCD Development. She serves as a liaison between the construction team and operations team to ensure smooth turn-over of a project while adhering to budget, scope, and schedule requirements. Prior to working at PCD, Julia was an Assistant Project Manager at a townhome renovation and leasing firm in New York City. She has a Master of Science in Construction Management and a Bachelor of Engineering in Civil Engineering from Stevens Institute of Technology.
Erica is a Staff Accountant at PCD Development. Prior to joining PCD Development, Erica spent several years working in the customer service industry in Tampa, FL and New Jersey. She has a Bachelor of Science Degree in accounting from the University of Tampa and is currently working on her MBA at Seton Hall University.
Cali is the Regional Property Manager for PCD Development. Serving as the head of management, she oversees all operations by creating and implementing policies, procedures, and practices. Doing so it enables each property to meet budgeted financial goals and achieve operational performance objectives. Cali started her career overseeing several family-owned rental properties in the suburbs of Philadelphia. Prior to PCD Development, Cali served as a Regional Property Manager and a Marketing Manager responsible for 49 properties ranging from Maryland to Connecticut.
David J. Durko is the Controller at PCD Development. David has held various positions within the real estate industry for almost a decade and has extensive financial experience with the development and management of multifamily and mixed-use assets. Prior to joining PCD, David worked at Sackman Enterprises, PGIM, and started his career at Roseland Property Company, a subsidiary of Mack-Cali. David has a BSc in Accounting from The University of Scranton's Kania School of Management.
Property Manager of 30 Court
Property Manager of The Atwater
Maintenance Supervisor for The Atwater
Property Manager of Meadow Ridge